SimpliPhi Deep Cycle Batteries
for long life

These are the batteries when you simply want the best,
or when they are in a location where they are difficult to maintain.
The future in batteries is here right now!
The SimpliPhi Smart-tech Phi 3.8 is a deep-cycle, Lithium Ferro Phosphate (LFP) battery, optimized with proprietary cell architecture.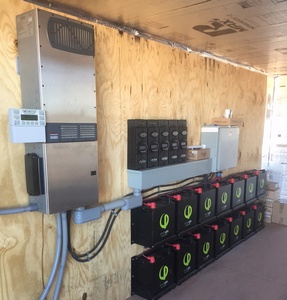 It is modular, lightweight, and can be used for a variety of applications from kWh to mWh, for all applications from remote home back-up to grid-tie, UPS, mobile and more. With a lifespan of 10,000 cycles to 80% depth of discharge, these just may be the last batteries you purchase! They are maintenance-free, do not suffer thermal runaway like some lithium-ion types, and do not outgas, so they do not require any special ventilation.
Without energy storage, renewable sources of power are intermittent and unpredictable, as is utility power in emergency and blackout scenarios in which the centralized delivery of power breaks down. SimpliPhi technology creates power security and resilience by taking the intermittency out of any source of power generation, including the centralized grid, fuel-based generators, wind and solar.
SimpliPhi designs and manufactures a portfolio of clean energy storage and management solutions that are non-toxic, efficient and lightweight that do not require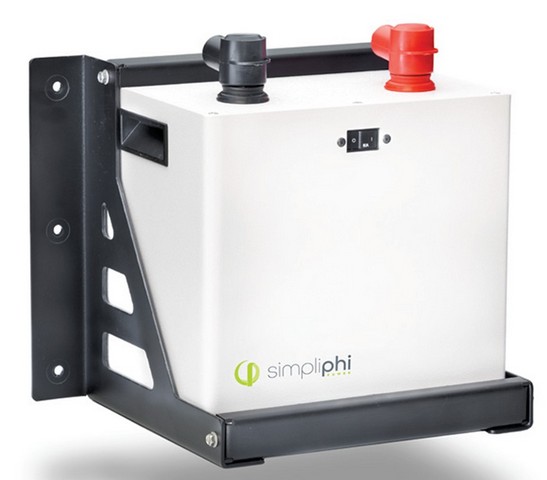 heat mitigation characteristic of other Lithium Ion technologies. Founded in 2002, SimpliPhi combines lithium ferrous phosphate (LFP) chemistry with a proprietary cell architecture and battery management system (BMS) to create the most reliable, durable and scalable on-demand power solutions available in the market for a broad range of residential, commercial, military and mobile applications.
SimpliPhi energy storage systems have been rigorously tested and successfully deployed under extreme operating conditions worldwide. In addition to offering seamless integration with all industry standard PV charge controllers and inverters, SimpliPhi energy storage solutions are modular and scalable with a lightweight form factor backed by a 10-year warranty. SimpliPhi's 3.8KW for both their 24V and 48V batteries energy storage products are rated at 5,000 cycles to 100% DOD and 10,000 cycles to 80% DOD, providing customers with a flexible platform from which to scale customized solutions for both off-grid and grid connected energy storage applications at the lowest lifecycle cost in the market today.
Exciting features of this new battery technology include:
LFP is the safest, most environmentally benign Lithium Ion chemistry

No risk of thermal runaway or fire

No need for air conditioning, cooling, ventilation or thermal regulation

Built in Battery Management System (BMS)

Built-in 80 Amp DC breaker On/Off switch

Compatible with industry standard battery inverter/charge controllers

Drop in replacement for lead-acid and AGM batteries

Negligible parasitic drain – less than 1% per month

Net zero, peak shaving and back-up power available for homes and businesses

Supports energy cost, time-of-use and demand charge management

Immediate access to power where critically needed, including expeditionary
and portable applications Compatible with all inverter/ charger systems

Operating temperature range 32 to 140 degrees Fahrenheit

Operating efficiency 98% - 98% charge/discharge efficiency rate

Modular design, scalable from kWh to mWh installations

Long cycle life – 5,000 cycles to 100% DOD, 10,000 cycles to 80% DOD

Available in 24v and 48v

10 year warranty

USA designed and manufactured

$2649 per each 75ah 48V battery or 151ah for each 24V battery